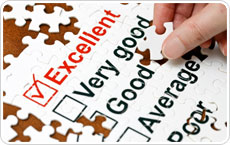 We are a "customer oriented" company, a progressive enterprise in coffee, chocolate, milk and juice systems, offering customers most economic solutions that support their needs and requirements.
To achieve this objective, we create coffee beverages of the highest quality that are guaranteed from the plantations to the cup, with the support of our machines that are recognizable for their reliability and technical capability.
Our suppliers are specialized since their beginnings in the manufacture of high quality products, by perfecting their processes using the latest technology and most advanced systems of quality control, security and hygiene in both raw materials and production processes of granulated products, coffee beans, chocolate, and milk, for the Ho.Re.Ca. sector.
From a solid foundation of experience, Kwickys Coffee Systems provides innovative solutions and regularly review the services offered in line with changing customer requirements. People are an important asset of the business to ensure the service delivery expectations are met. And therefore, regular training and development is part of our philosophy.
Kwickys Coffee Systems is using machines that are designed and built to last. We strongly believe it is important to look upon the machines as an asset that is designed to provide a significant business customer and user satisfaction.